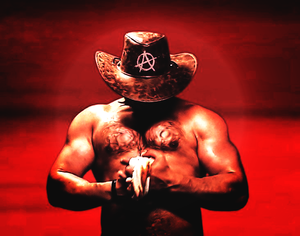 "The Man,the Voice&all the Noise. "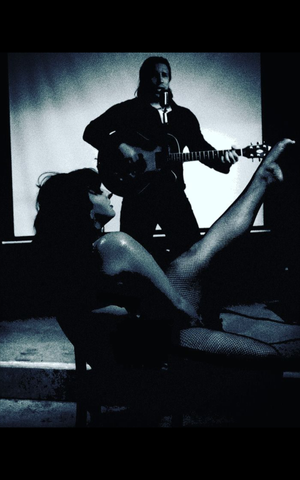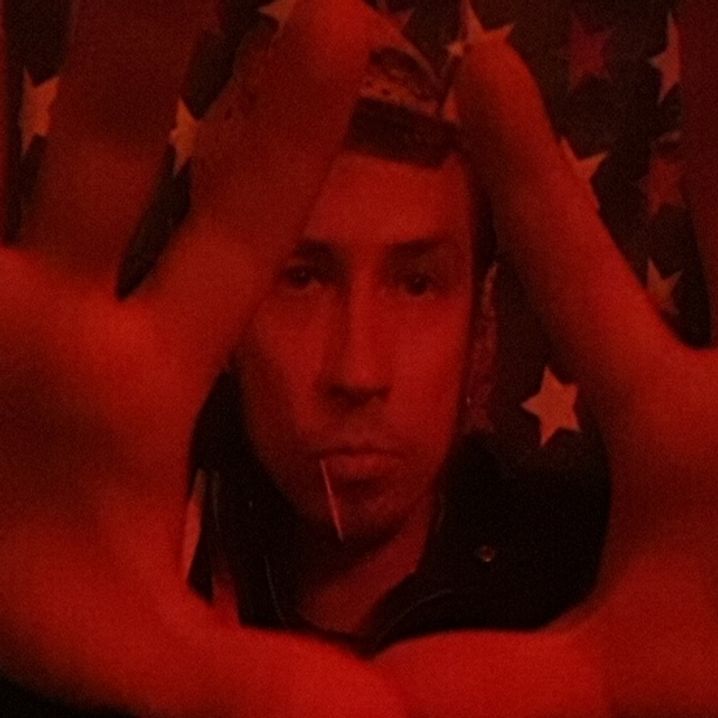 BIO
"Bemoan is....Death Pop Desperado & one-man Gothy Americana Groove Machine 
Born and raised in Helsinki.Reborn in New Orleans"
BEMOAN, also known as Samuel Bemoan, is Finland-born artist and songwriter who combines rustic electronic music and Americana, making for a truly unique vibe! His influences range from country and blues to new wave and even dark pop and punk. Think of an epic blend of Depeche Mode, and The Misfits or Nick Cave, Nine Inch Nails & Calexico and you'll get close to what BEMOAN's music is actually all about! The artist's production has some interesting textures and haunting sonic landscapes.   
His goth-infused americana debut album "American loneliness"  was released in 2019.   
BEMOAN have performed at  prominent rock clubs, dirty dive bars ,  low-key casinos and brothels (live album at Angel´s ladies brothel) in US and Europe.  
The journey began way back when, in the midst of music legends like The Misfits and Motörhead. 
However, it was Lemmy, his rusty but still trusty
tri-string Balalaika and scraggly guitar pick, who really got him into the music scene.
Once 2004 rolled around, Bemoan penned his first but certainly not last country song.
A few years afterward, he performed at a paid casino gig along with his buddies in a small California bordertown close to Calexico.
Fast-forward to 2013, Bemoan was hit with what seemed to be divine inspiration and wrote a song for Nevada's "working" ladies. 
Once that track dropped, the gratitude and thank you letters came pouring on in by the droves. 
Before he knew it, he was getting exclusive invites to perform at prominent venues like a historic "cat house" with a band that was now a dynamic duo. From there, some music history was made, a legendary live debut album was born, recorded in a brothel no less.
tps://en.wikipedia.org/wiki/Angel%27s_Ladies
This one-of-kind album is comprised of not only songs, but interviews with the owners and inhabitants alike, as well as a farewell speech from the Madam of the house herself. This resulted in a lifelong friendship and him calling a brothel home for a little while. 
From Las Vegas to New York and eventually to New Orleans where his heart found it´s home forevermore.
His debut "American Loneliness" really shows the variety of music styles of Bemoan. 
From industrial blues of "Lifeless body of an Unhappy John" to Americana Rock standard "Disappear Here" Not to forget the country-goth disco banger "Cowboy Anarchy
SAM BEMOAN:
Vox
Guitars
Bass
Piano
Drums/beats
Accordion
Harmonica
Influences: Sam Shepard, Howlin` Wolf, Townes van Zandt, Seedy motels, Tapio Rautavaara,Steve McQueen,  Blues` n Punk, Suicide,The Misfits, Desert, Trains, Waves, Burlesque girls, Great city of New Orleans. Motörhead, Ass n' thighs, 60´s soul music, South of the border, Mardi gras indians,Vinyl records, Peter Fonda, Evel Knievel, Sisters of Mercy, Frank Sinatra, Fields of the Nephilim, Professor Longhair, Old sounds, new sounds,&old things
`Nuff said....you have heard enough. 
Now go on Git!